Hey guys! I love a good sweater for fall, don't you guys!? Chunky knit, cardigan, crew neck – they're all so cozy, cute & comfy! But the thing is, good quality sweaters can cost so much sometimes and I don't know about you, but I like having options! I don't just want one sweater for the entire season and I also don't want a bunch of sweaters that will look weird after a couple of wears. I've been keeping my eyes out for affordable, high quality and super cute sweaters and I'm super excited to share these 10 I've found with you – all under $35!
Sold Longline Cardigan from Shein $26
Lush Heart Pompom Pullover Sweater from Nordstrom Rack $34.97
Vero Moda Pinar Strip Crewneck Sweater from Nordstrom Rack $22.97
Chevron Crew Neck Sweater from Shein $22
Rib Knit Colorblock Crew Neck Sweater from Shein $20
Slouchy Pullover Sweater from Target $24.99
Striped V-Neck Pullover Sweater In Peach from Target $29.99
Solid Rib-Knit Button Up Cardigan from Shein $29
Colorblock Open-Front Cozy Cardigan from Target $27.99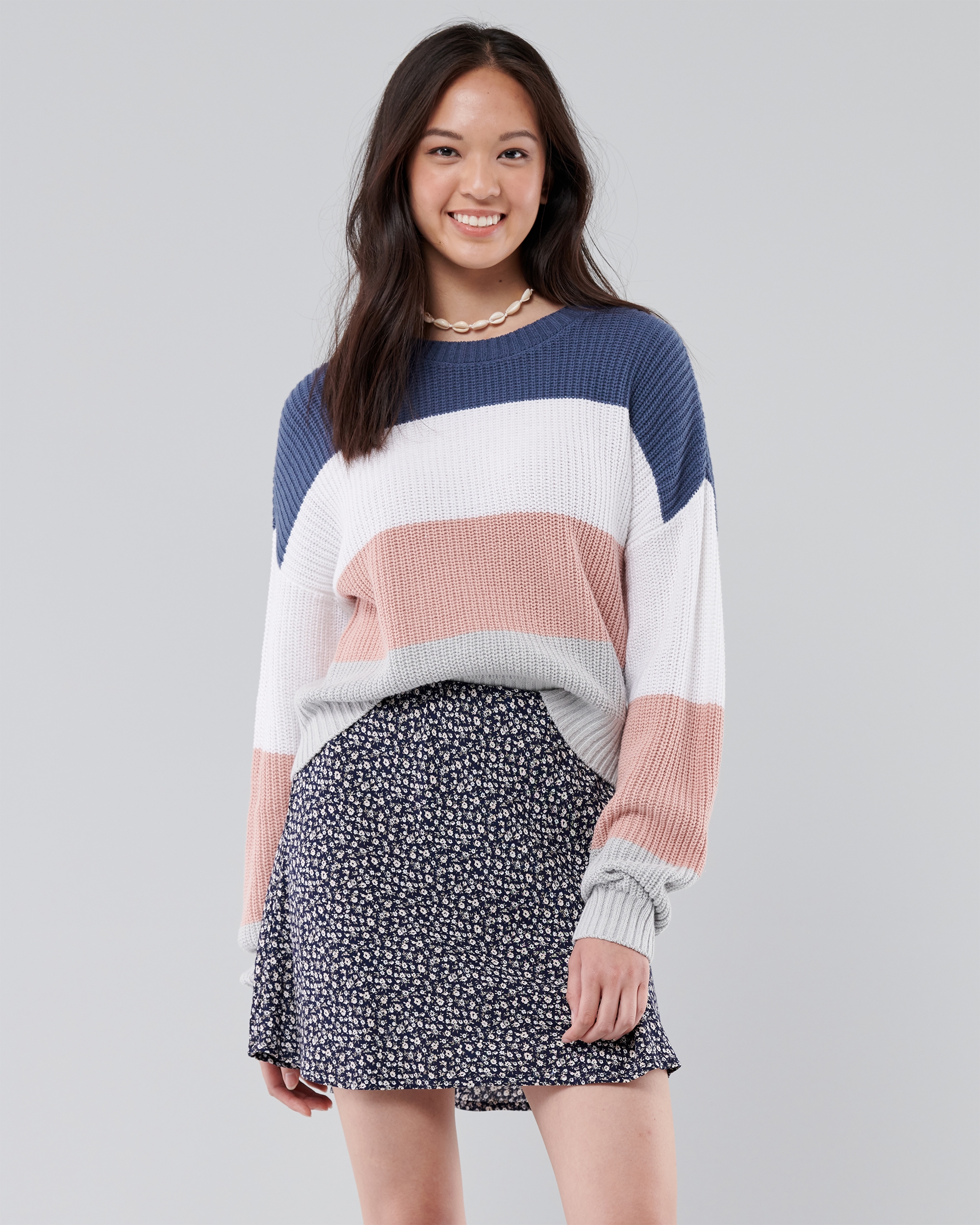 Stripe Textured Crewneck Sweater from Hollister $34.95
---
Thank you guys so much for reading! I hope you enjoyed and best of luck sweater shopping this season! Don't forget to like, subscribe and comment down below!
❤ Hannah
P.S. Here's a handy image for pinning!